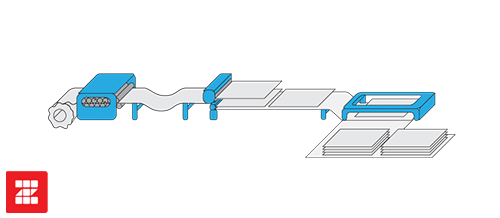 Specifications
Did you know that the process of cutting, bending and punching sheets naturally warps any material, resulting in a wavy and taut surface if not corrected?
We fully understand that if a flat material is required in your production process, only the smallest curve or arc can ruin the project. Understanding this market need and our customers, we became obsessed with making perfectly flat sheets.
That's why we use leveller systems, one Herr-Voss for coils from 0.30 to 1.95 mm thick x 1,850 mm wide in our cross-cutting line of cold and galvanized flat laminates, and in the line of cross-cutting of hot-rolled flats we use an Ungerer leveller for coils from 2.00 to 13 mm thick x 1600 mm wide to ensure the flattest sheet possible.